Upcoming Events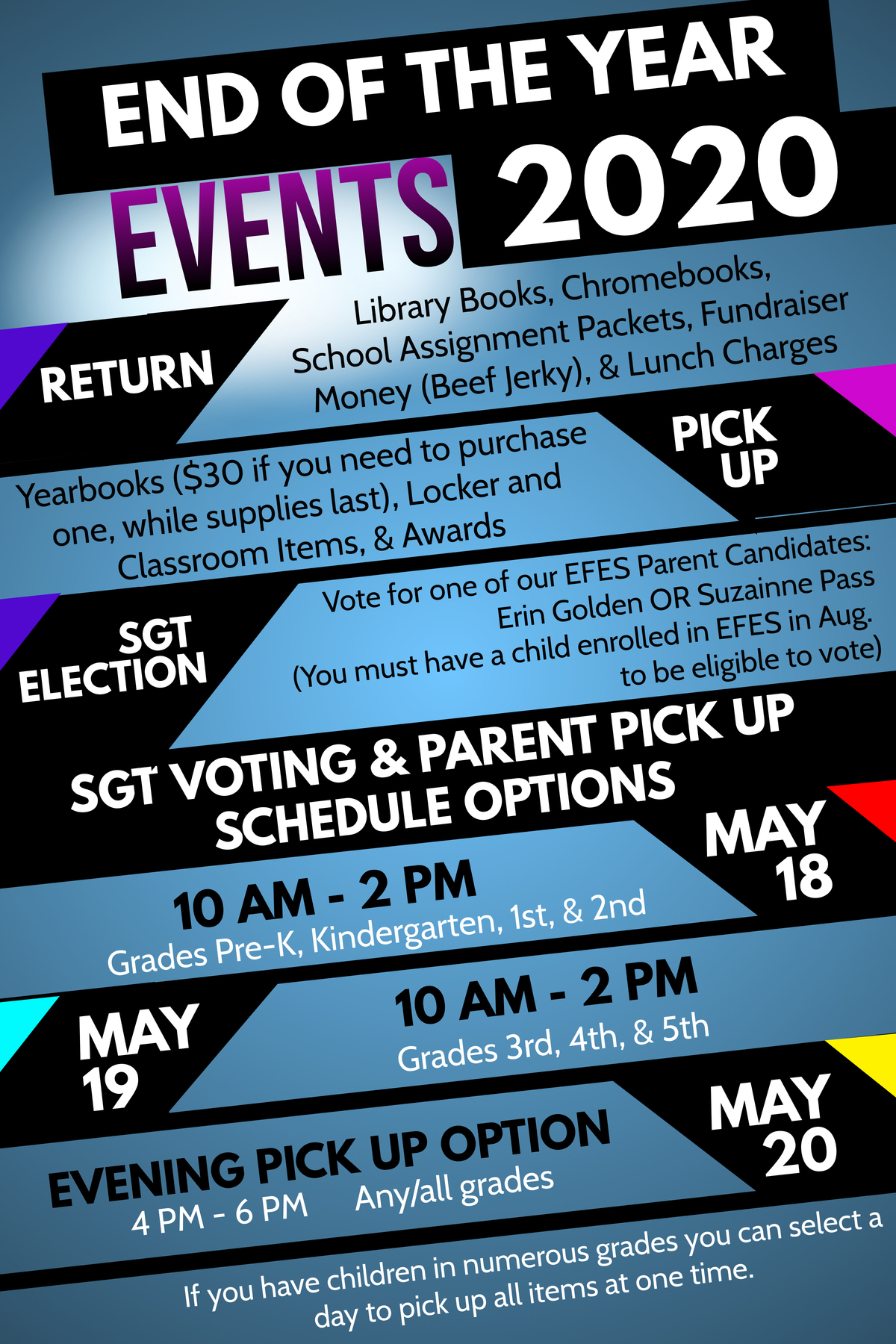 ---
As we approach the end of the year, we want to try and accommodate all our families when it comes to picking up and dropping off items. In an effort to do so, we are going to schedule three days in which parents can visit the school to pick up their child's yearbook, awards, photos, locker items, and turn in all library books, any outstanding fundraising funds, and Chromebooks. The three days are as follows:

May 18th - grades pre-k through 2nd from 10-2
May 19th- grades 3rd – 5th from 10-2
May 20th – any/all grades evening pick up from 4-6 pm
If you need to pick up items on both days, you may simply select which day works best for you.

Lastly, whether you visit East Fannin on May 18th, 19th, and 20th you as a parent will have a chance to vote on our school governance team, also known as SGT, parent member. Similar to the Board of Education, each school has a SGT that meets regularly at the school to address student achievement, encourage excellence, and address other school matters and business. The SGT is made up of school staff, community partners, and parents. Each member, regardless of elected or appointment, serves a two year term. This year East Fannin has one staff, one community partner, and one parent position open. On May 18th, 19th, and 20th East Fannin will hold an election to fill the parent position. Currently the following individuals are on the upcoming ballot:

As you come through parent pick up we will have chromebooks available for parents to cast their anonymous vote for the parent member. Staff members will clean each Chromebook before and after each parent has voted. The results of the parent election will then be posted within 10 days after the election.